Phone Systems
Ericsson LG iPECS eMG80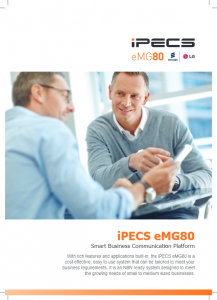 Brochure
This release from Ericsson LG is simply amazing.  We can't say enough about it, nor can our customers that are snapping it up.
It's simply a "game changer" and that doesn't happen very often.
Because it offers everything you could possibly want at a fraction of the price of competing brand system – including the other Ericsson LG Phone Systems.
You can connect normal phone lines or the latest VoIP calls to save money.  The handsets are easy to use, the system is feature rich, but the reason you may well get one is you'll get it for a steal.
If you're not ready to move to VoIP,  the LG Ericsson iPECS eMG80 phone system is a fantastic compromise. It still allows you to connect traditional phone lines (PSTN and ISDN).  You can easily seamlessly change to VoIP when you're ready because the system is designed for that also.   We also love the fact that you can connect everything to the system – from digital handsets, IP handsets, IP DECT for mobility, your PC……even your mobile phone.. The LG eMG80 phone system will even expand up to 48 users and link to multiple sites so your company can grow and be accommodated.
Features
Integrated Auto Attendant / Voicemail
IP-Attendant
Centralised Attendant
E-mail Notification
Centralised Voicemail
Personal Groups
Mobile Extension
Automatic Call Distribution (ACD)
Web Call Back
Green Power Save
iPECS UCP
Unified Communications Platform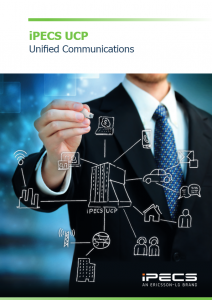 Brochure
iPECS UCP is Ericsson-LG Enterprise's unified communications platform and is designed to help organisations communicate and collaborate with all of their stakeholders. iPECS Unified Communications helps people across your business be more productive and efficient regardless of their location or chosen device.
Phone: 07 4816 9431
Mobile: 0458 682 455
Email:bill@fmsa.net.au